How to Choose Friends Based on Paint Color
OR
I live with, laugh with, and love those who don't stencil the same three words on their walls.
I always choose a book by its cover (most recently, Lauren Groff's Fates and Furies – those graphic waves). I always choose a bottle of wine by its label (Charles and Charles cabernet blend – my son's name is Charlie, so, you know). And I can always spot a friend by her personal aesthetic.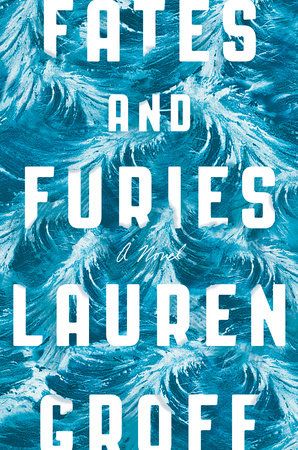 image source
When I moved to the small seaside town of Portsmouth, NH from the upper west side of NYC for grad school, it was decidedly tough to find like-minded, like-styled friends. Pregnant with my first child, I signed up for prenatal yoga with the express intention of using it as my own personal friend-dating service. Yeah, the deep breathing was nice, the stretching felt good, but I was really there to find a drinking buddy.
Abigail had lush and flowy auburn hair. She was boho, expressive, extroverted, and profane. Once our babies vacated the wombs, Abigail invited me to my very first play date. Her house was painted in rich mustards (only someone who gets color can pull off mustard) and crimsons. She accented her autumnal palette with simple, clean, modern pieces (to prevent her house from looking like a Hallmark thanksgiving card gone wrong). Abigail had definite friend potential.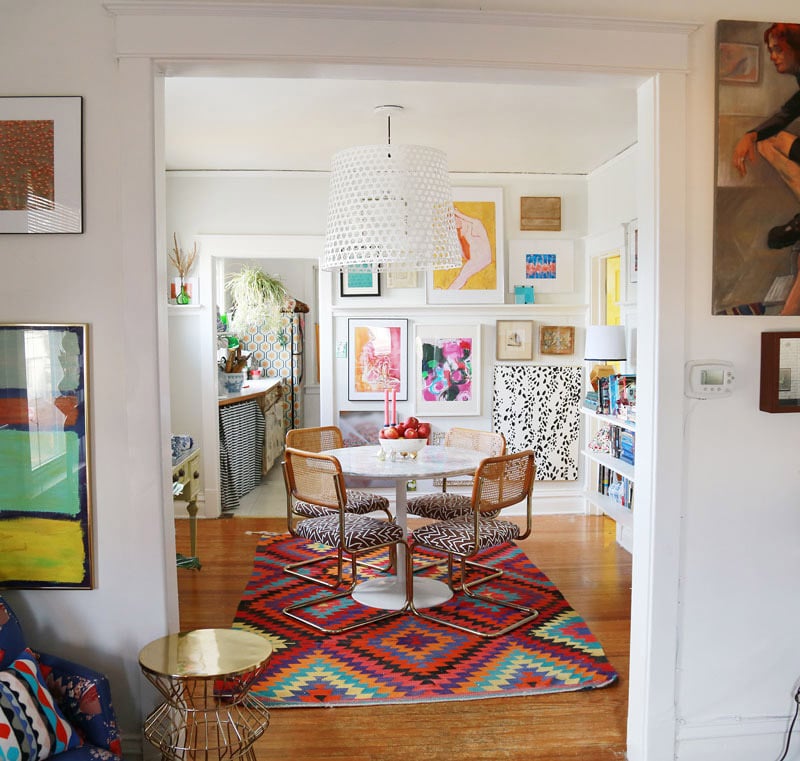 image source
Miriam wore perfectly nubby sweaters, had creamy skin, nutty brown hair, and introduced me to the glory of shiplap (even before HGTV and Johanna Gaines – can we please talk about how much I love Chip and Jo?). I fell hard for her Houzz page. Miriam showed me a dream bathroom that featured black stone floors, white shiplap throughout, and a gorgeous console made from reclaimed barn wood, and I was in love. With her and the bathroom.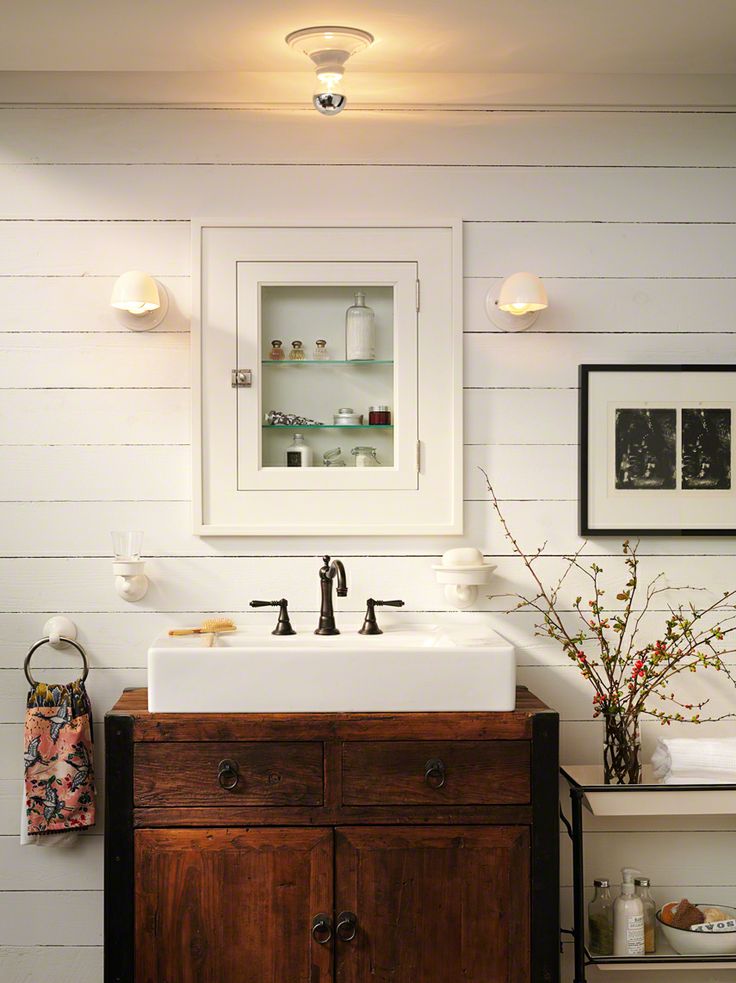 image source
Three years into our friendship, and in the midst of designing the girliest, most flowery, sweet, bird-like bower of a nursery I could dream up for my second baby, I consulted Miriam endlessly about gallery walls vs. big, bold pieces, and showed her each and every one of my wallpaper samples.  She responded appropriately to all of my impossibly adorable Etsy finds ("Stop." "Get it." "No. I can't." "You need one in every color." "Of COURSE your 7-month-old needs a vintage chandelier.")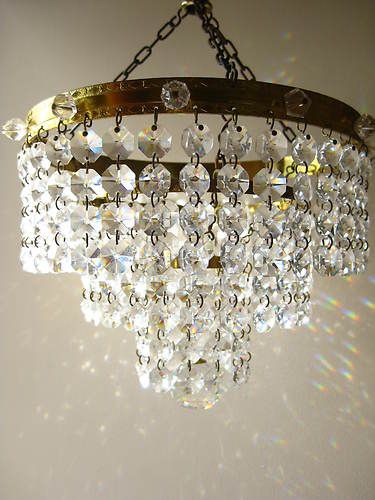 image source
I made some perfectly nice mom-friends with lackluster personal style as well, but when bitching about how sleep deprivation was truly making me doubt my will to live, they'd smile kindly, and say things like, "I know. It's super tough!" When the same complaint was shared with Abigail, she took my mug of tea, dumped it into the sink, and refilled it with wine. It was 11 AM.
I dragged out Wren's nursery project for a solid year, simply because it was so fun. Miriam is currently renovating her New England farmhouse, and I beg her daily for little online research projects (the perfect milk-glass-ish knobs, a cool yet totally inconspicuous ceiling fan, the ideal citron and royal blue heart-print quilt from Serena and Lily).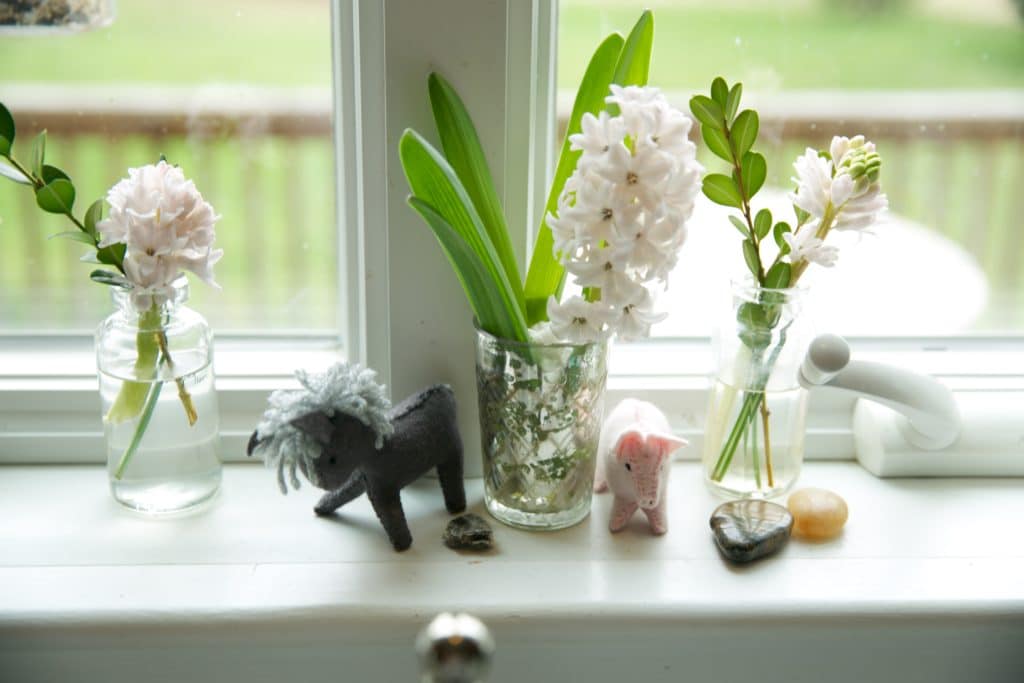 To share personal style (and I mean this in every sense of the words "personal" and "style") is to share more than an aesthetic. If you find something lovely in the same way as another person, you're more likely to find the same somethings funny, abhorrent, or heartbreaking.
I grew up surrounded by women with fierce senses of personal style. As my sister and I grew into our own adult styles, we marveled at the way some of our peers seemed to not care about what their homes looked like. One of our favorite "why?" conversations centers around how someone can be satisfied with the couch cushions that COME WITH THE COUCH when the search for the perfect throw pillow is so fulfilling. Why stick with the sad, muddy tan wall color your house's previous owners chose simply because it's a "nice [no, no it's not] neutral?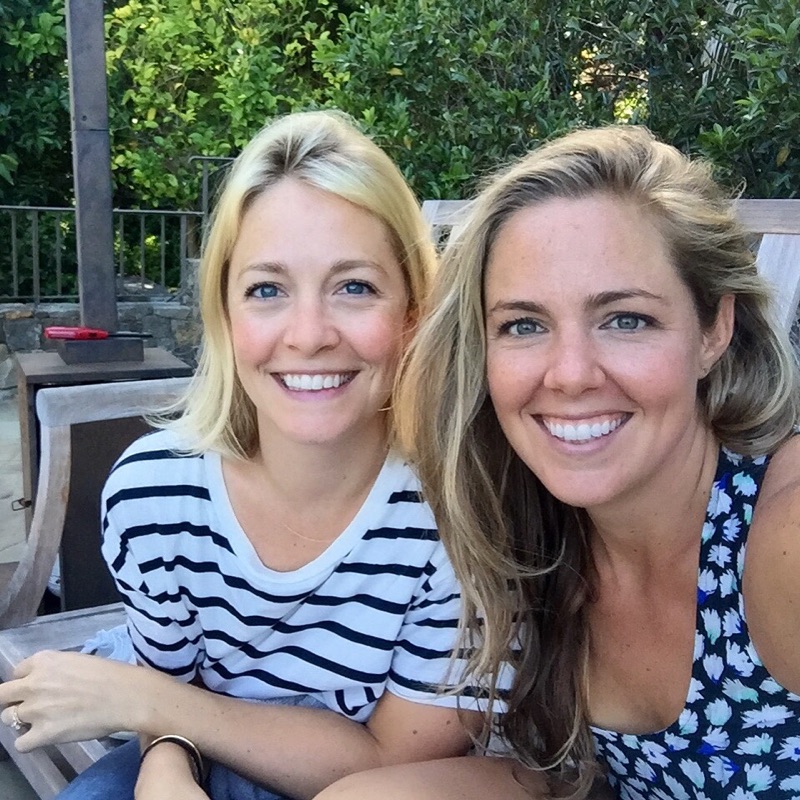 I know a kindred spirit when she sees beauty in the pearly white perfection of a farmhouse sink, the look of soft, unfinished blonde wood set against blue-black-soot-gray paint, or the sheer happiness of pink garden ranunculus in a lapis blue jar. Style bonds me to my mother, my sister, my cousins, my aunts, and my best friends in an indelible way. To share a sense of beauty and joy is to share one's everything.
Including a disdain for "life, laugh, love" stencils.